Saturday July 2nd – Friday July 8th 2022
This week's headline. The Dunham Week.
Day 15 – Saturday July 2nd: Gold Coast Train Museum With Jackson
We finally made it to the train museum. This has been Jackson's request for months. It was such a cool place. We spent several hours there and Jackson was truly the pied piper of trains. Upon his arrival into the model train section of the museum, he was immediately greeted and surrounded by to-be friends who wanted to share in his love for his little locos. Jackson shared it was like heaven for him, and he only hoped I liked it enough to come back. I did love being there with him, and we'll surely return.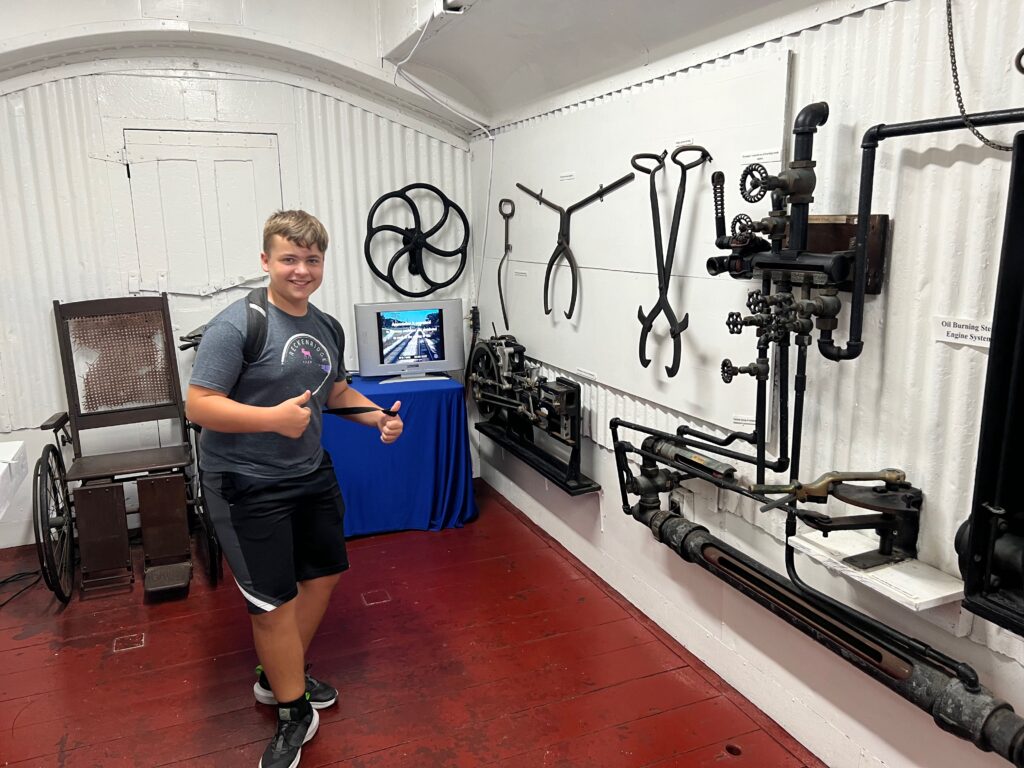 While at the museum, I found this poem that reminded me so much of Jackson. He has always loved steam engines. I think this poem is for a little boy just like him.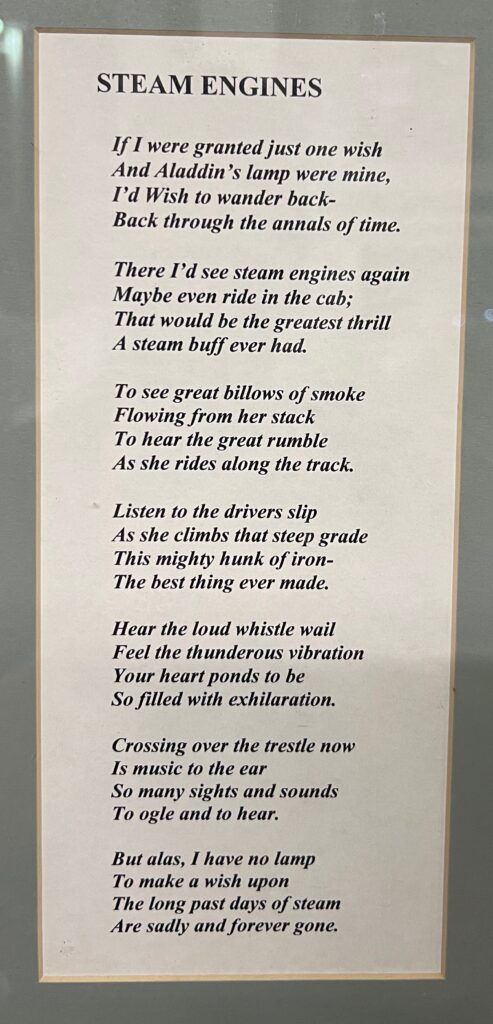 Day 16 – Sunday July 3rd: Our Friends Arrive
Pilchards in the canal & a ride out to the reef was in order. We celebrated the arrival of our good friends with surf & turf downstairs. We ate ribeyes and mahi-mahi under the deck and watched some random, early fireworks.
Day 17 – Monday July 4th: Independence Day
Floating in the canal, working on the boat & pulled pork from the smoker. With my little buddy (John) helping from an entertainment standpoint, and my big buddy (Darick) helping from a BBQ standpoint, we made July 4th spectacular. Pulled pork & BBQ chicken set the table. The fireworks from the porch we spectacular!
Day 18 – Tuesday July 5th: Snook Fishing in the Everglades
Darick, John and I went to Trout Cove & Joe Pool Lake to catch snook.
Day 19 – Wednesday July 6th: MLB Marlins vs. Angels
We attempted to catch tarpon down in Islamorada and came up empty handed. At the end of the day, we drove the truck up to Miami to watch the Marlins play the Los Angelas Angels in baseball.
Day 20 – Thursday July 7th: Iguanas In The Boat
After a late night, we opted to hang around the house and float in the canal. This was definitely preferred by our goddaughter Blake. She really enjoyed the float a little earlier in the week, so chilling out by the water & soaking up some Vitamin D was just what we all wanted. As we paddled around, I noticed a baby iguana in the boat. This did not make our west highland terrier Suzie very happy, so we had to prevent her from getting on the boat. The iguana retreated into one of the rod holders on the boat, which was quite unpleasant in my view. Darick was the hero again, as he was able to save the little lizard and put him into a palm tree.
Later Thursday evening, my high school & football friend Jason joined us for a BBQ and to hang by the water. He and I had been chatting on Facebook and via text throughout the week as I knew he & his family were in town for vacation. I hadn't seen Jason in over 30 years! We had a great evening reconnecting by the water and enjoying the Keys life.
Day 21 – Friday July 8th: Card Sound Trip With John
Since we arrived in Key Largo, all of our inshore fishing has been south and west of the bridge at Jewfish Creek. On Friday, after the Dunhams left, John and I ventured up to card sound in hopes of catching a tarpon. We were not successful in catching a tarpon, but John did catch a large nurse shark (estimated 30#) near the Card Sound Bridge on a frozen mullet. I'm excited that we've expanded our fishing territory to the north.
Late in the day Friday, I was pleasantly surprised to know my friend Quintin was headed down to the Keys for a quick trip with his kids. We were excited to welcome them in late Friday night. This was a burden on Jessica as she had to quickly flip the house. She is such an amazing host – she made it perfect, just like she always does – even without any planning or notice.